WHAT CAN WE FIND FOR YOU?
We are motorsport enthusiasts just like you! We are excited to help you experience the fun and adventure that a Can-Am®, Arctic Cat®, Polaris®, Honda, Suzuki, and Yamaha with the specs you want at special dealer-market prices. We hand select the best low to mid mileage vehicles country-wide and negotiate low prices between businesses that are passed onto our customers right here in the heart of Ontario.  With the occasional created new vehicle landing on our lot at huge discounts over brand-locked dealers.  We strive to be Ontario's choice when searching for recreational vehicles.
We know our customers have an idea of what they want when watching the marketplace.  Have something specific in mind? We can put it on our customer wish-list and let you know when we have something similar coming our way.  Our buyers reach repo buy-backs, police theft recovery and bulk dealer trades.  Want a winch?  Custom wheels? We will make sure you drive away with the configuration you want.  We value the opportunity to create a long-term relationship with our motor enthusiast customers and we do that by making sure you get what you want at an unbeatable value.
Buying low mileage can save you thousands.

Pre-installed accessories on select models

Ride a "better" model for the same price

Favorable Financing Rates and Terms

Established models have helpful aftermarket communities

Cheaper registration fees

Engines are tried and tested
ATV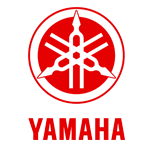 Yamaha Motor Corporation, U.S.A., strive to contribute to the quality of life. Your life.
ATV, Ski-doo & Sea-doo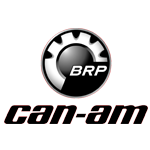 Outfitting yourself with the best mix of performance, handling, and comfort in an ATV and snowmobile doesn't have to come by sacrificing styling, reliability, or options.
ATV & Snowmobile
Take on the day with power and purpose in a machine designed to win on whatever you put in its way.
ATV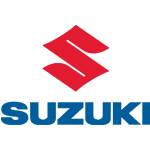 Popular with hunters, farmers, ranchers and workers at construction sites.
ATV & Snowmobile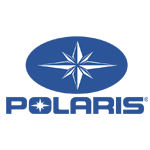 Polaris is the world leader in powersports and off-road innovation, delivering the most complete line-up of machines purpose-built for the way you ride.
ATV & Small engine
Not only fun when you're in the saddle, but packed with low-maintenance features so you don't have to pay for your hours on the trail with hours in the garage.
Aftermarket and special
options

we provide
Highly Customizable
We have access to partner inventories of used parts and accessories for all forms of ATV and UTVs.  Special requests are our specialty.
Performance options
Performanced based machine options up to 170HP or over 1000ccs.  Snorkles, raised cooling systems and suspensions.
Build It Tough
Side-by sides offer RZR built in radios, locked compartments and mounts for hunting gear when it's just your and the wilderness for the weekend.
Easy To Work With
If you are new to owning a ATV or UTV vehicle, We offer guidance on licensing, insuring and registration to get you on your way the same day if possible.
Ultra Responsive
Model specific parts from part-outs are availible.  We can truck in from various locations either as an upgrade for your Sled or ATV or part of a DIY repair.  We are networked with people that specialize in ATV parts.